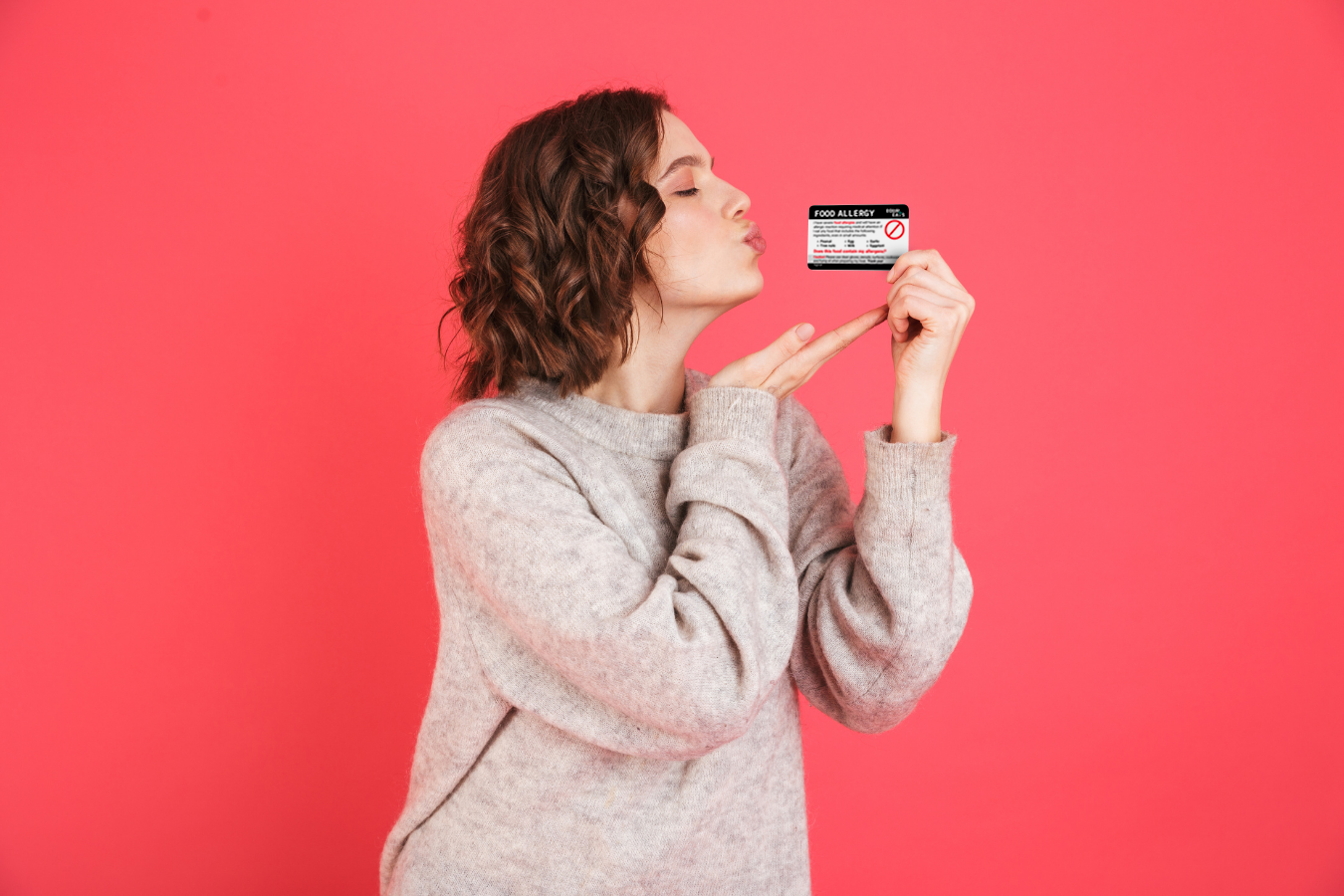 In appreciation of your order, take 20% off your next order over $20
★★★★★

My daughter is doing a semester abroad next school term. She will be traveling throughout Europe as well. These will give her great comfort when dining out! Thank you for this great product!!

Carol
★★★★★

Perfect card. Thank you. I can put it in the EpiPen case, on booster seat, in book bag, etc.

Lauren
★★★★★

Excellent quality, just as pictured! A great product.

Kate
Have a travel question?
Our vibrant Allergy Travels Facebook Group is a wealth of collective knowledge filled with helpful members happy to provide recommendations for places across the globe.
We have gift cards
Help others eat safe
Our gift cards can be emailed to a recipient, allowing them to create their very own card - courtesy of you!